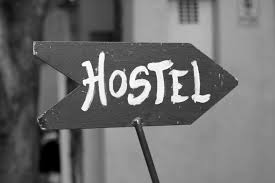 A home away from home, a large group of friends, independent life, freedom, love, laughter, pranks, tears, late night feasts, group studies and endless moments to be cherished for life- Hostel Life. Undoubtedly, hostel life is the best phase of one's life. Anybody who has lived in a hostel would agree to the fact that living in a hostel is a life changing experience which brings out many unnoticed traits about your personality. Living alone away from family teaches a person many important aspects of life. We here have jotted down our favorite reasons why hostel life is the best phase of your life:
1.   Self Sufficiency
When a person lives in a family, he is surrounded and helped by his loved ones for even trivial matters, he totally depends upon his family for his well-being. Only after one goes away from the family and start living on his own on hostel does he actually become self-sufficient. From managing money, to washing laundry, hostel life makes a person completely independent.
2.   Master of Management
Living in a hostel makes you a master of management. From managing to live in a cube size room with least facilities, to managing finances, you know how to deal with stuff without cribbing. You invent new ways (jugaad) as we normally call it!! You become an expert of managing your sleeping hours, working hours, finances and what not. So much that your family members start taking advice from you!!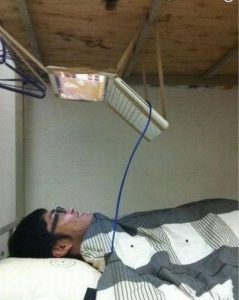 3.   Meeting New people
When you enter a hostel, you hardly know any other person. But once you start living there, you meet a plethora of people from all communities and nature. You get to learn a lot about people so much that by that you leave the hostel, you can judge any new person you meet after a brief meeting. You get to learn a lot about new cultures as well. Some people are good, others might not so good, but one thing is for sure, each person you meet in a hostel will give you a lot to learn.
4.   You become less Fussy about Food
At home, you are the brooding, over pampered child of your parents who does not like to eat home made food and throw tantrums for eating. But once you enter hostel, you encounter the horror of canteen food!! The earlier over pampered child now has to eat canteen/ food without throwing any tantrums. You eat what you are being served or you stay hungry. To the benefit of the parents, children who live in hostels start appreciating home cooked food.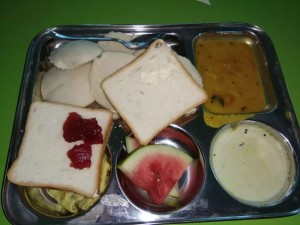 5.   Saving money is the top priority
Once you start living in a hostel, you realize the importance of money like never before!! You now know why cost cutting is important and savings are most important for you. Even Rs.10 matter to you!! You start eating in small eateries to save money. You know even Rs.10 matter to buy a packet of Maggie to quench your hunger pangs when you are short of money.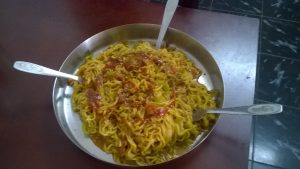 6.   Friends for Life
You enter hostel alone but come out with a bunch of friends you who you know are there for life. Spending most of your time with the same people for such a long period of time, with whom you share the most important phase of your life, you eat together, laugh together, cry together, sleep together, do crazy stuff together, share secrets, share clothes and lastly but most importantly, share a bond that you know you will cherish for life, these people not just remain friends, they become family.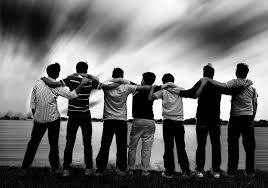 7.   Any Reason is a Good Reason for a Party
When you live in a hostel, everyday is like a celebration. You do not need big reasons to party, small things are good enough for you to celebrate and have a party!! Somebody flunked in his exam, you party!! Your friend broke-up with his girlfriend, another reason to party. Party is not heavy on the pocket; a samosa and a coke make for a perfect treat in hostel!!
8.   You Make the most of what you have Got
Like we mentioned in point 1, hostel life makes you a master of management, you start making most of what you have got. Lack of basic facilities do not bother you much. Long power cuts during summer no longer irritate you, you already have found out ways to keep yourself. It is rightly said, necessity is the mother of all inventions. You find out completely unique ways to fulfill your needs without cribbing about it.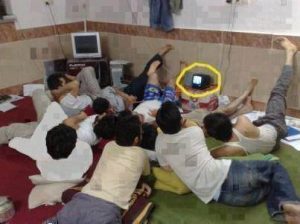 9.   Opportunities
When you enter a hostel, you are a completely new person with no baggage of the life you left behind. No person knows you here, it is a completely new horizon which you can use to the most of your benefit. There are number of new opportunities ahead of you waiting for you take advantage of. You meet new people are not bound in any limits. You never know who might provide you a life changing opportunity which you could have never grabbed in the four walls of your home.
10.Prepares You for the Outer World.
Hostel life is a phase where you switch from adolescent to an adult. The switch is not only physical, but most importantly psychological. When you enter a hostel, you are a naive, inexperienced, easy to be fooled person who has no idea how to deal with the world outside who preys on such naive youngsters. Hostel life teaches you many important lessons I life, from meeting new people to gaining new perspective about life, it prepares you to fit in the world outside once you leave the hostel. You enter the hostel as boy/girl but leave as a man/ woman.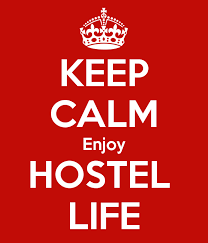 Hostel Life may offer you some hardships, but that is just the tip of the iceberg. Hardships are very less as compared to the amazing experiences it gives. You enter the hostel crying for not wanting to join and you leave your hostel crying for not wanting to leave. Experience best hostel life at RMIET, a reputed polytechnic college in UP that provides FREE HOSTEL to ALL STUDENTS for 1st year. For FREE ADMISSON IN POLYTECHNIC and FREE HOSTELS, take admission in RMIET and build a better future for yourself.
For admissions, visit http://rmiet.org/contactus/.
For more details, contact: 7500939000, 7500989000