Civil engineering programs focus on a variety of activities, including designing roads, bridges, buildings, structural support, municipal planning, dam construction, land surveying, and large-scale construction projects.
They also work in areas like land reclamation, building environmental policy, and soil testing.
After reading this, you may have a slight idea that civil engineering is a field with a diverse range of career options. Moreover, this field also offers you a wide range of positions and projects to enhance your skills and gives you a sense of accomplishment.
If you are interested in learning more about civil engineering or what you can do with a civil engineer degree, this article is for you.
In this article, we discuss the many career paths available to civil engineers.
Before we move on, let's briefly review the importance of civil engineers.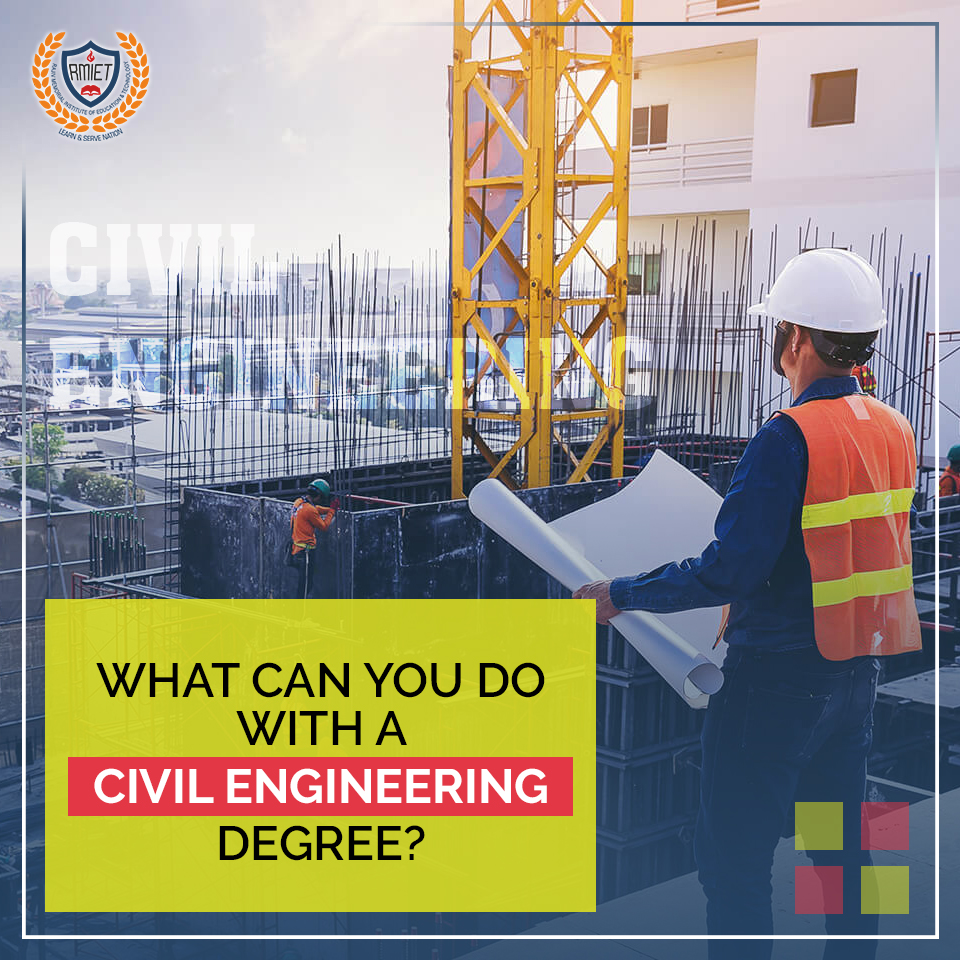 IMPORTANCE OF CIVIL ENGINEER
In any project, whether it's a large infrastructure project or a small repair to a building, engineers always have to balance two things. The functioning of society would not be possible without civil engineers.
Civil engineers are involved in a broad range of projects from building roads, bridges, and tunnels to designing sewer and water systems. Without them, we would not have treated water to drink, safe buildings, transportation infrastructure, drainage channels, or irrigation channels.
CAREER OPTIONS AND SPECIALIZATIONS
Architecture engineering: Architecture engineering is concerned with the technical aspects of building design, construction, and operation. In many ways, architecture engineering is related to civil engineering.
Coastal engineering: This area of civil engineering is responsible for the management, conception, development, and preservation of shoreline structures. A coastal engineering project typically includes the construction of structures as well as the transportation and stabilization of beach sand and other coastal sediments.
Construction engineering: Construction engineers oversee and manage large-scale, complex construction projects. These projects typically involve both buildings and supporting infrastructure.
Structural engineering: Structural engineering includes detailed knowledge of applied mechanics, materials science, and applied mathematics.
Transportation engineering: Transportation engineering involves the planning, functional design, and operation of any mode of transportation.
Earthquake engineering: Earthquake engineers focus on the causes of infrastructure and building failure during earthquakes and use their knowledge to design, build, and manage earthquake-resistant structures.
Environment engineering: Environment engineering is concerned with issues related to environmental pollution and controlling waste that result from various activities.
RMIET offers a Diploma in Civil Engineering. Planing, cost estimation, surveying, resource management, project management, environmental science, construction technology, safety management, etc are some of the topics covered in the course.