It's a competitive world out there and staying ahead of one's competition is what everyone is trying to do. In order to do so, it's very important to gain some soft skills. Soft skills are important for not only MBA graduates, but for every student in order to stay relevant in the professional as well as the social world.
Some of the top soft skills that most recruiters look for in a candidate are communication skills, presentation skills, leadership skills, strategic thinking and ability to understand the audience. So, today, let's take a look at some of the important soft skills you need to develop to land a job: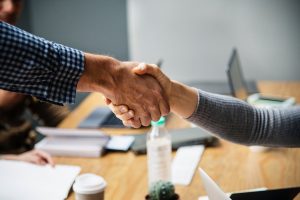 Communication skills – Both spoken and written
It's rare to be perfect at both, but a good communicator should be good enough to express their opinions through both spoken and written means. Communication skills play an essential role in building one's professional network and becoming a good communicator in normal social life as well.
Tip: Start with writing your thoughts or diary, reading different kind of literature along with taking part in different discussion clubs, forums, lectures, meetings etc.
Listening skills
A good listener always enjoys a better understanding of what is being spoken. They often get a higher degree of respect in their society. Good listening skills are important for students because it helps them better pursue higher education as well as any job.
Tip: One should hone this skill by involving actions such as nodding their head and making eye contact.
Teamwork
Teamwork is one of the most important soft skills a student can develop as it allows them to achieve maximum output by engaging with other team members. Teamwork skill helps to enhance their personal performance and helping their team to achieve the desired goals. Gaining this skill is required for their professional life, as there will many instances wherein, they have to work with a team.
Tip: Participate in many group projects and assignment throughout the semester.
Presentation skills
What good is knowledge when you won't be able to give it to others? So, to express yourself properly and effectively, it is very important to have good presentation skills. Among several presentation skills, the skill of using visual aids to enhance communication has proved to be very beneficial for both the audience and the presenter.
Tip: Use visual multimedia like photographs, videos, graphics, typography etc. to give a clear picture of the subject while enabling the presenter to elaborate the topic.
Leadership skills
Leadership is a great soft skill but not many people possess or/and display this quality. Some are born leaders, while others learn to lead when faced with difficulties. When you are involved in team activities, it always helps to have good leadership qualities. Moreover, if you are entering the professional world, these leadership skills would the most sought-after skills.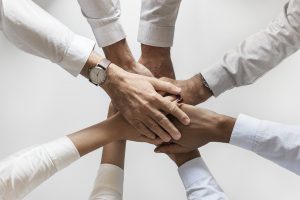 Tip: Participate in your college student elections (if they organize it), head some club or student organization in college or in your locality.
I believe we all are gifted with some skills and lack others. But then again, it's all about learning new things and using them as you go along your career. Honing the above-mentioned skills will not only help you in your professional career but also in your personal life. At RMIET, we strive to provide quality education to our students as well as work towards polishing their soft skills in order to help them with their overall development. To know more about our college activities and courses, visit – http://rmiet.org/