Writing is a great way to express yourself freely and feel more liberated about yourself. Blogging is one of those things you don't need a lot of preparation or skills. Anyone can start their personal blog and write. People who start to maintain a personal blog during their college time are much more likely to gain skills like good written communication, building professional networks, gaining more exposure and a lot more.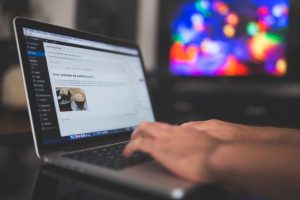 Let's take a look at why you should start a blog in your college days:
Helps your resume
This is something most people never consider when they start blogging. Getting selected for a job position demands to find a way to stand out from the other applicants, and having a blog will do just that! Instead of just putting 'writing' under the skills or hobbies section of your resume, you can link to your blog so that the interviewer could see how good you are at it. You never know when having a blog could help you during your career.
Helps you improve your writing skills
Being proficient at written communication helps you a lot in your career, whether it is about replying to e-mails or writing a professional article. Consistently and regularly putting our thoughts together in writing is one of the best ways to articulate your thoughts clearly. The challenge to consistently and regularly create content of high quality helps bloggers to improve their writing and articulation.
Your blog could be about anything you like and doesn't necessarily have to provide helpful information. What's better? If writing is not your cup of tea and you prefer to tell a story through photos and videos, you can use social media for that. Whatever platform you use to blog, there should be some content creation involved, and the mere fact that you're curating content to tell a story or share your thoughts will help you to organise your thoughts better and articulate them well.
Expands your knowledge and network
Producing regular content involves research and a lot of reading which eventually helps you expand your knowledge. Maintaining a blog and adding content on a regular basis help you gain online presence and could increase your network with people from your specific area of interest.
Could help you learn technical skills
Blogging helps you gain some amount of technical skills. For instance, if something in your post looks out of place, you may have to take a peek at the HTML behind it and play around until it looks right. In case you want to change something about the design of your blog, you'll probably have to get someone to play with the CSS while you figure out how it's done. You could learn skills like HTML, CSS, Photoshop etc. just by maintain a regular blog.
You can make money from it
Obviously, you shouldn't start blogging with the intent to just make money in the first place. While it is okay to make money from your blog, it should not be your only reason for blogging. Your readers can definitely tell when someone is blogging just to make money or because they like writing.
Your primary motive should be to share your ideas and opinions, whether it's through sharing your unique experience or through sharing helpful information you have researched or otherwise have come across with. The amount of money you make from blogging depends on things like – how much time you dedicate to blogging, what your blog is about, and the methods you use to monetise.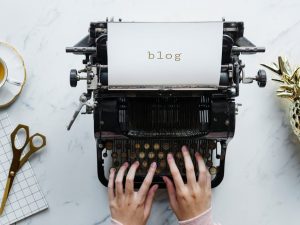 Starting and maintaining a blog as a student doesn't just help you share your views and ideas, but it also helps you become proficient at written communication and articulation. You can start your blog using WordPress or Blogger by Google. At RMIET, we strive to provide a healthy learning environment to students so that they could develop themselves academically and socially to become the best version of themselves. Do visit our website to know more about the college – http://rmiet.org/