So, your college life is starting and you don't know how to make new friends? We know how intimidating it can be, but it's worth the effort. Friends are the ones who double our joys and lessen our sorrows. No matter what's happening in the world around you, if you have someone who can say, "I WILL BE THERE FOR YOU", means you have earned something really meaningful in life. Today we have decided to give you some tips about making friends in the real world. Let's see those tips one by one: –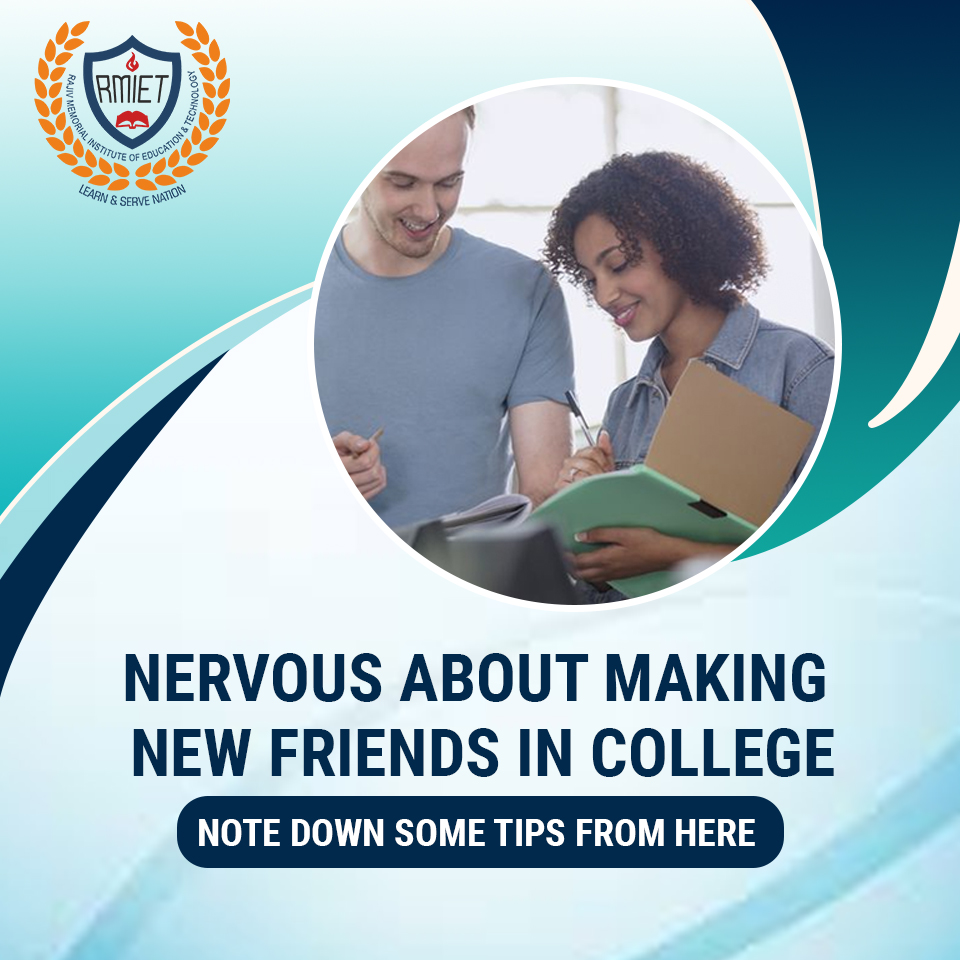 BE YOURSELF
Never change yourself to make new friends. It's not your job to make people like you. Also, it rarely happens that you can maintain your fake persona for longer times. Eventually, you will get stumbled. So, if you like POWERPUFF GIRLS cartoon show, don't pretend to like DRAGON BALL Z 😊.
BE THERE FOR THEM
Be there for your friends when they need you. After all, this is what friendships are all about. Also, when you help your friends out, do it unconditionally with zero expectations.
MAKE EFFORT TO STAY IN TOUCH
Even between childhood friends, if the continual effort to stay in touch is missing then friendships won't last long. So, ask your all friends out once a week or fortnight. If you have a hectic routine, you can catch up on a call or at least drop an SMS for the same. Technology has made it so easy to stay in touch.
GET YOURSELF OUT
You can volunteer in an NGO, or attend parties to network with different people. This allows you to choose your friends wisely because you have similar interests and goals as your friends. You can also join online forums where you can make virtual friends.
DON'T BE AFRAID TO MAKE THE FIRST STEP
Here's the golden advice for making new friends: never be afraid of taking the first step. You can ask questions, or share something about yourself. Perhaps, even a simple conversation about weather and day would help break the ice between two strangers. And, if they seem cold to you, don't take anything personally.
Friends form a big part of our lives, and no doubt they are the real treasure. We hope that you find our guide for making friends helpful. At RMIET, we strive to provide quality education to our students as well as work towards polishing their soft skills to help them with their overall development. If you want to know more about our college activities and courses, http://rmiet.org/.