Finally, the 10th exams are over, and you must probably be having multiple lists of courses in front of you but choosing the right career can be difficult sometimes. For some who have pre- determined aims and agendas easily find their career direction.
But there are some who are still in the baffle of choosing their right one. What you will do next will decide your future. As they say, "Decisions taken today decides your tomorrow", now you feeling the same right?
After all the discussions with the family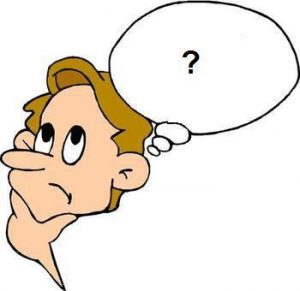 … friends and counseling with the elders and experienced ones you might probably be more confused now.
For making the right choice what you should be doing is- Self Access…
and then Self Explore…
Firstly, shut down that popping question in your mind every while "what you are going to do after this?"
It is very normal to get this question arising many times in your life while taking major decisions. How you can handle it is by not panicking by it but overcoming it through solutions. With the end of school life, starts the life of taking decisions at every step.
Starting from your hobbies and interests…

Do you keep fixing broken stuff at home? Like a lamp, brewer, washing machine, refrigerator and other electronics…
Do you try to keep repairing them every time you find a chance?
Are you obsessed with electronics?
But how can you find a career path directly into electronics after doing 10th?
Well you are at the right place
After 10th you can do a Diploma YES… Electrical Engineering Diploma is the opportunity for you to boost your career in your choice of field. Now, let's get familiar with the course…
DIPLOMA IN ELECTRICAL ENGINEERING
Electrical engineering diploma is one of the oldest and broadest of the engineering disciplines. It involves the design, production, and operation of machinery. Like producing household and office appliances like microwaves, televisions, refrigerators, computer, etc.
What is Electrical engineering– It is the study and application of electricity, electronics, and electromagnetism. While pursuing Diploma in Electrical engineering, the student gets to study and train in fields such as-
Circuit Network, Motors, Generators, Electrical Appliances, Electrical Machines, Power Transmission, Power Systems, Electronics, Microprocessors, Electromagnetism, Signal processors, Sensor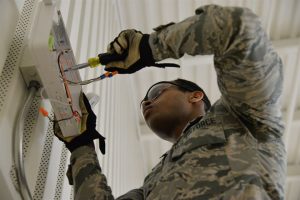 s etc.
The course duration is of 3 years.
Eligibility for the course is: 10th standard (from a recognized board/university)
Scope of Diploma in Electrical Engineering-
It is the most challenging department when comparing to other branches of engineering.
So, before directly going on to Bachelor's degree, doing a Diploma for practicing in Electrical engineering field is a good option itself. Always choose a reputed institute to find a good scope in your career.
Rajiv Memorial Institute is a reputed and recognized college, where you can find the course availability. The college provides efficient training and practical study of the course and the placement level of college is also good.
After completing the diploma, you can enhance your scope in this field by doing a Bachelors which have many options as well, like doing-
Tech in Elements of Electrical Engineering
Tech in Electrical Engineering
E / B. Tech in Electrical & Electronics Engineering
E in Electrical Department
Tech in Electronics & Instrumentation
Further scope in electrical is you can go for a Master's degree in the future and then the doctorate course degree i.e., Ph.D in Electrical Engineering.
Career prospects & Job Opportunities:
Job availability is very decent in this field. There is a high demand for qualified electrical engineers in the manufacturing and production industries, as they make use of electricity in their manufacturing and production.
The tasks handled in this industry are machine monitoring, machine maintenance, power usage, power transmission, power auditing, etc.
Holders of Diploma in Electrical engineering may find work at electrical goods and appliances manufacturing firms like-
fans, bulbs, refrigerators, AC, stabilizers etc.
Also, they can find work opportunities at firms manufacturing other forms of machinery and components like-
transformers, wires, motors, generators, circuits, microprocessors, micro-controllers etc.
Further, there are Government job opportunities for electrical engineers, in the departments of-
Indian Railways, Indian Armed Forces, State Electricity Boards, ONGC, OIL, PWD.
To Know more about the admission procedure…  click here…
Hurry don't miss the golden opportunity, take admission at RMIET today!