College education does not merely mean to study and get good grades; it's more about developing skills that will you help for lifetime. Today we have decided to enlist 5 essential skills that you as a college student should cultivate during your college time. Let's see those skills one by one: –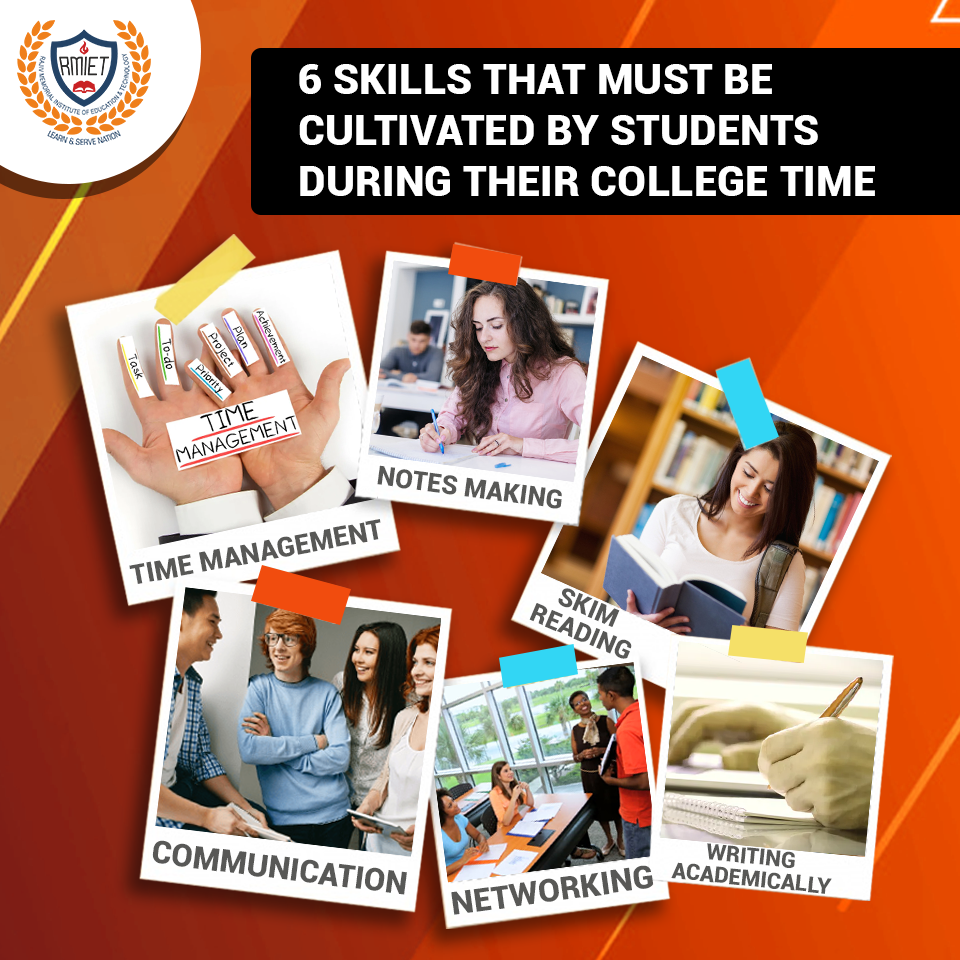 TIME MANAGEMENT 
Time Management is a skill that you should focus on learning during your college time. You should learn to schedule your time for your classes and extracurricular activities in such a way that you can enjoy your social life too. No doubt, time management is a skill that anybody can learn with a strong will. 
COMMUNICATION 
Communication might be the super important skill of all the above-mentioned ones. From job interviews to giving presentations in college, communication plays an effective role in developing your overall personality. From taking care of your body language to asking questions in the whole class, they are all part of your communication skills. 
NOTES MAKING 
Notes making helps to retain the main ideas from a lecture or a talk. The method of writing notes might vary between students, but this habit should be developed from childhood.
NETWORKING 
You should learn how to interact with people as it is an important skill when it comes to networking and teamwork. So, don't be a wallflower and initiate a conversation with your crush as soon as you finish reading this article. No matter what happens, you will learn something valuable from talking and listening to people in person.
Also, by networking, we don't mean that you become more active on social media handles.
WRITING ACADEMICALLY
When you enter into the corporate world, you need to know how to write professionally in an academic style (and not shorthand). Hence develop your professional writing style through various online free & paid video tutorials.
SKIM READING
You should have the skill to get the gist out of your reading material in as much little time as possible. When you enter into the corporate world, you won't have the time to read everything in those big reports, hence you should be able to skim read to at least get the idea about the topic. We are not advising you to study thoroughly; we are just saying that you must be able to read fast and effectively when required. 
These were some of the skills & habits that must be cultivated by every student. At RMIET, we strive to provide quality education to our students as well as work towards polishing their soft skills to help them with their overall development. If you want to know more about our college activities and courses, http://rmiet.org/.