Today, stress has become an inevitable part of a student's life. Academics, relationship entanglements, family expectations, etc. generate so much mental strain in students that they end up losing their health as well as time. Experts say that prolonged stress in youngsters may lead to chronic depression and anxiety issues. However, there are some stress-busting tips that will help them to become productive for their careers. Let's see them one by one: –
EXERCISE WELL

Any form of exercise from muscle training to yoga releases endorphins which act as natural opiates for the body. Opiates give us a pleasurable high that bust stress hormones. However, there should be proper consultation from expert trainers and coaches before starting any workout regime. Not only regular exercising will make you fit but also mentally disciplined. You will have a focussed mind with absolute clarity of thoughts.
EAT FRUITS AND WHOLESHOME HEALTHY FOODS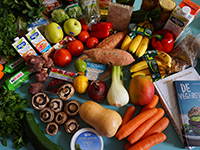 Water rich fruits, green veggies and wholesome grains lessen the production of stress hormones called "cortisol" and induce brain to produce more serotonin. Indian-market stressbuster foods are wheat chappati, orange, raw green spinach, carrots, etc.; these are known for lowering blood pressure and boosting immunity. These foods might taste bland or bitter, but nothing tastes better than good mental health.

CONSIDER MUSIC THERAPY
Do you know that listening to calm classical music lowers cortisol and reduces emotional distress? Music has been used for centuries for treating mental illnesses and restoring the balance of mind and body. However, everyone has their own way of relaxing their mind; some feel relaxed from listening to instrumental music while others prefer to do loud karaoke in their room.
STOP PROCRASTINATING AND DO THINGS ONE BY ONE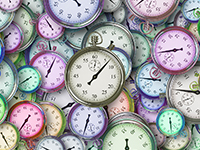 The last night exam preparation or assignment submission creates more stress in students than anything else. However, if you take on your tasks one by one without postponing them, there will be a less mental strain in the future. So, divide your big goal in chunks with proper time allotment to single task. Focus on the work in hand rather than making any castles in the air.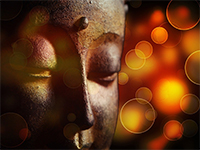 PRACTICE MEDITATION
It is well said, "When there is peace and meditation, there is neither anxiety nor doubt." Meditation, if done properly, slows down cardiovascular activity, relaxes the mind, maintains breath, and reduces cortisol levels in the body. Ayurveda therapists advise practicing at least 15 minutes of mindfulness everyday. This will not only reduce stress and frustration but also increase your focus and creativity in studies.
Remember, positive thinking and affirmations play a vital role in curing any psychological anxiety. Depression, stress and mental anxiety are self-created realities that once had no existence. Education and learning should lead to developed mind, not to a stressful one. However, if you experience migraine issues due to stress and mental tension; consider seeing a therapist without any feeling of embarrassment.
At RMIET, we strive to provide quality education to our students as well as work towards polishing their soft skills in order to help them with their overall development. To know more about our college activities and courses, http://rmiet.org/