As we are progressing towards a more comfortable life, the cases of Depression are increasing day by day. Studies have shown that individuals in their late teens and early twenties are prone to having Depression than any other age group. There are specific symptoms that determine whether someone's having Depression or not. If you see a friend or any relative showing signs of mental disorder as discussed below, then advise him/her to see a mental health professional.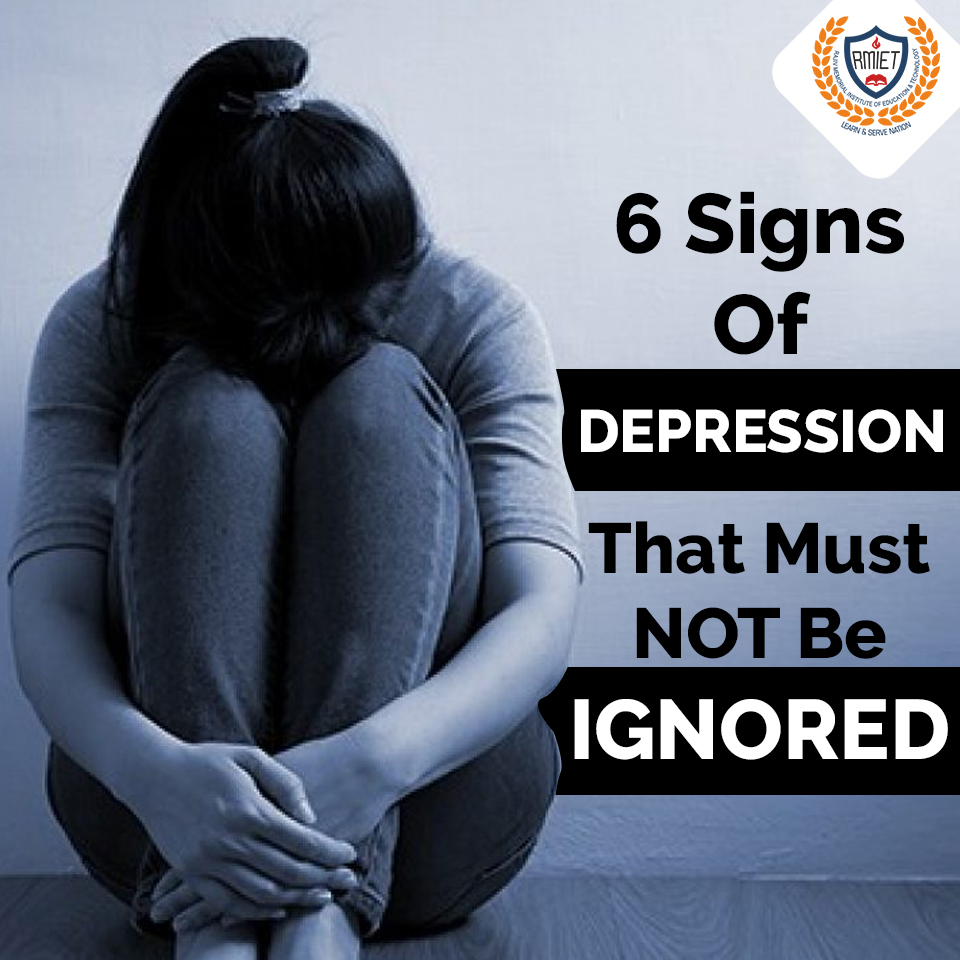 Here are
6 signs of Depression that must not be ignored
: –
NO INTEREST IN ANY ACTIVITY
Depression takes away interest from the activities that someone loved to enjoy earlier. These activities may include the hobbies, sports, or going out on weekends with friends. In some severe cases of mental depression, one can have a decreased sex drive and even impotence. 
CONSTANT FATIGUE & SLEEP ISSUES
One of the big reasons for lost interest in an individual's hobbies and activities is constant fatigue. The constant lack of energy is one of the symptoms of Depression. Depression has also its connection with Insomnia and lack of sleep. 
CHANGES IN APPETITE & WEIGHT
The changes in Appetite and Weight might be different from person to person. Some start eating more than normal and gain weight while others lose weight for not feeling any hunger at all.  
ANXIETY
Anxiety and Depression go hand in hand. Symptoms of anxiety may include: –
Nervousness, Restlessness
Heavy Sweating
Fast Breathing
Trouble in Focussing & Thinking Clearly
PESSIMISTIC ATTITUDE
A pessimistic attitude towards life is also one of its major symptoms. It's really hard to see the light at the end of the tunnel. There is only darkness and nothing. Other feelings may include guilt, self-hate, and worthlessness.  
MOOD SWINGS
On one minute, the person is bursting with anger, and on the other, they are crying heavily. In Depression, your emotions become uncontrollable and are constantly up and down.  
These were the major symptoms that must not be ignored. Remember, the word "FINE" should not stop you from helping your loved ones. At RMIET, we strive to provide quality education to our students as well as work towards polishing their soft skills to help them with their overall development. If you want to know more about our college activities and courses, http://rmiet.org/.