As the impact of Covid-19 pandemic is reducing, life is slowly getting back to normal. Your college life is going to start in few days and if you have opted for hostel facility then get ready for independent lifestyle, pointless but jolly celebrations and last night exam preparations. The new freedom with no restrictions from parents gives freshmen new wings. However, for some it might be a cultural shock initially, therefore, we are putting 6 hostel life hacks for the 2020 batch: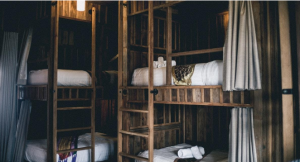 PREFER 'HOME COOKED FOOD' TIFFIN SERVICE
Most of all you know how mess' food usually tastes like! So rather than having that bland and nutrition-devoid food every day, you can have tiffin service a.k.a. dabba wala which offers tasty and nutritious meals every day. The food is usually cooked and packed, sometimes by mothers, which is great! In this way you will never be away from home cooked food. Sure, it's going to cost more, but it will be far better than hostel's food.
BECOME BESTIES WITH WARDEN/SECURITY GUARD
Develop good friendship with warden/security guard of your college because then you can easily sneak out from hostel for party nights. However, this should not be on regular basis but for few times a year.
Also, if you're looking forward to late-night dinner, just heads-up to warden before going. 
MAKE SOME LOCAL FRIENDS
Have some local friends in your group; they can help you to get familiar with local 'addas'of the city. Spend time with them to aware yourself about hospitals, good restaurants and other details about hostel locality.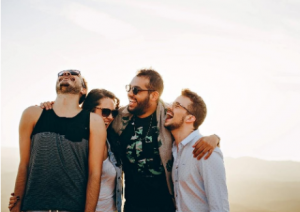 JOIN GYM OR YOGA CLASSES
Don't ignore your health by focussing only on your academics. Join a local gym or yoga class to stay in shape. Regular exercising will keep your mind active for studies as well as increase your overall well-being. There's sea of knowledge about diet and nutrition on the internet, just Google and get yourself educated about that.
DON'T BE A BOOKWORM 
Have a balanced life rather than a tilted one to single domain of life. In other words, focus on overall development rather than just academics. Remember what Dr APJ Abdul Kalam said, "Sometimes it's better to bunk a class and enjoy with friends, because today when I look back, marks never make me laugh, but memories do."
BEFRIEND SENIORS
Maintain good relationships with your seniors because they can guide you with syllabus, exam preparation, and city. Moreover, being acquainted with seniors help you in connecting with peers, professors and other faculty.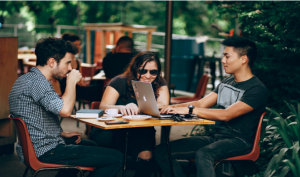 Those were six hacks to for better hostel life. It is indeed true that hostel life is one of the most memorable time periods of one's life. However, academics shouldn't be ignored at any cost, at least not before night of your exam.
At RMIET, we strive to provide quality education to our students as well as work towards polishing their soft skills in order to help them with their overall development. To know more about our college activities and courses, http://rmiet.org/
Summary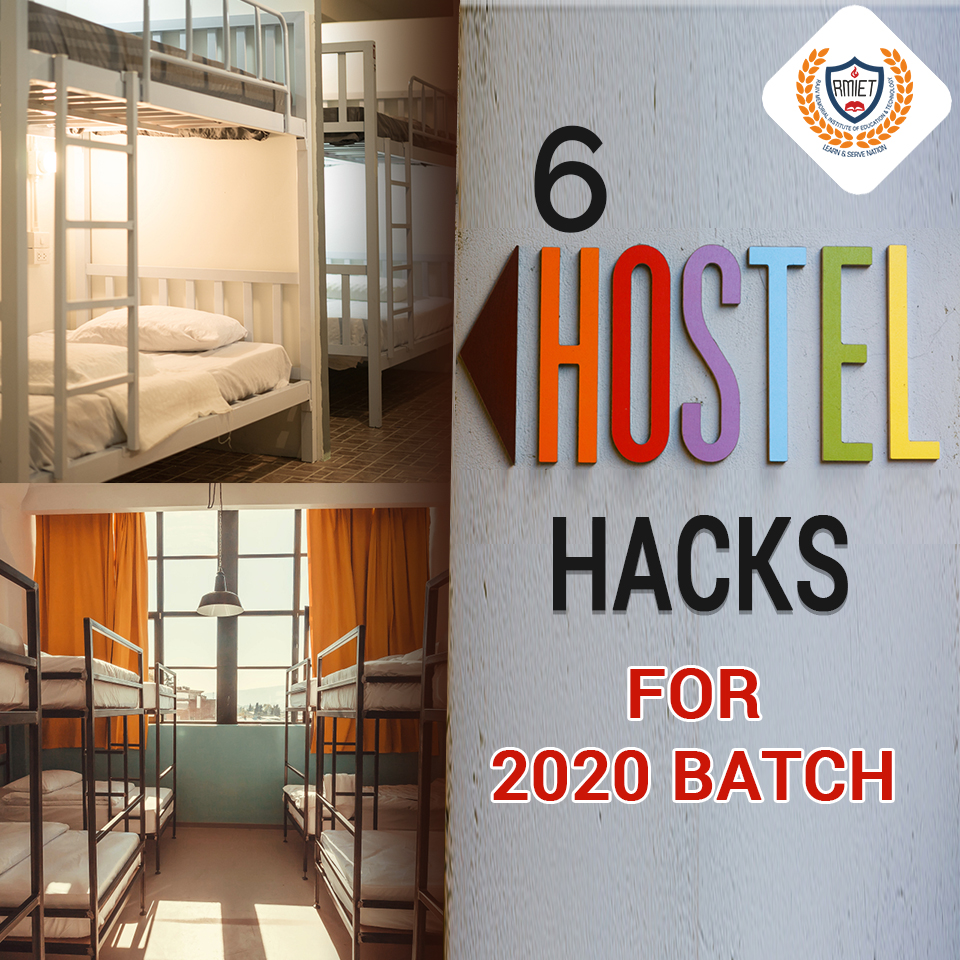 Article Name
6 HOSTEL LIFE HACKS FOR 2020 BATCH
Description
The new freedom with no restrictions from parents gives freshmen new wings. However, for some it might be a cultural shock initially, therefore, we are putting 6 hostel life hacks for the 2020 batch:
Author
Publisher Name
Rajiv Memorial Institute of Education and Technology (RMIET)
Publisher Logo